Strengthen employee engagement
Throughout 2020 we focused on listening to and helping our people, adapting to their changing needs and ensuring they understood how appreciated they are across society.
Employee engagement
Employee engagement increased from 80% in October 2019 to 84% in October 2020, which is in line with the benchmark figure in the Netherlands. Employee loyalty also increased, from 88% in 2019 to 92% in 2020. Engagement is one of the four key objectives within the company, and we are delighted that our focus on our people is displaying results. We are also proud of the contribution the company and our people are making to society during the Covid-19 pandemic. Every day our employees go above and beyond what we expect of them, and in 2020 customer appreciation reflected this.
This has also been the basis for renewing our collective labour agreements, which includes structural salary increases and higher performance related bonuses. On top of the CLAs, we rewarded our employees with extra net payments.
We will also give our delivery partners €150 per route (in addition to the €100 previously announced), and will ensure our sorting and distribution partners at Parcels in the Netherlands can also reward those who are not directly employed by PostNL, but who have contributed to our excellent results.
Employees are also proud of their work, their team and the quality of our services. While the planned engagement survey in May was cancelled because of the pandemic, the survey we ran in October included questions on how employees viewed our approach to Covid-19. The response was gratifying, with employees saying they were very satisfied with the clarity of the information we provided on the measures, the speed of communication and the fact we immediately adjusted to the government's guidelines. Employees were also very satisfied with the speed with which we were able to facilitate working from home. Going forward, our focus will continue to be on the safety and well-being of our people.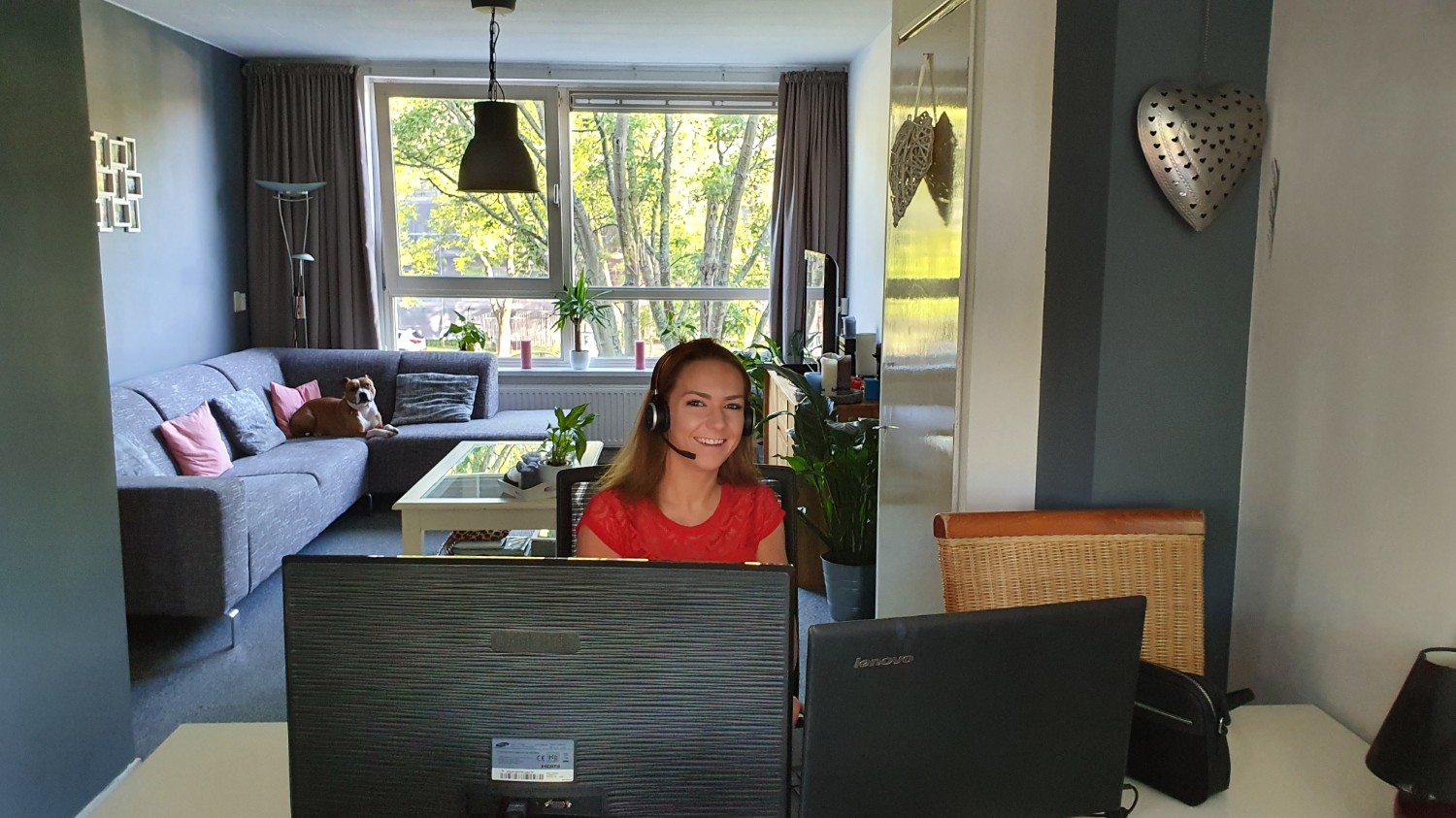 Helping everyone work from home
The Covid-10 pandemic means that more than 2,500 PostNL employees are now working primarily from home. Helping them make the switch from company office to home office was the responsibility of Kelly Emming and her colleagues at the IT Service Desk. "We had to arrange laptops, cables and monitors quickly, and set up Microsoft Teams more swiftly than planned. Fortunately, everything went well. At the beginning, people had many questions about microphones and cameras that did not work. And because our colleagues use different types of devices, we had to figure out how things work as the questions came in."
"The thing I miss most about not working at the office is the personal contact. We now call out 'good morning' in our group chat. And we use the chat to solve tough IT problems, which works well as there is always someone who reacts immediately. At the beginning of the crisis we were twice as busy, but now that everybody can work from home things have settled down."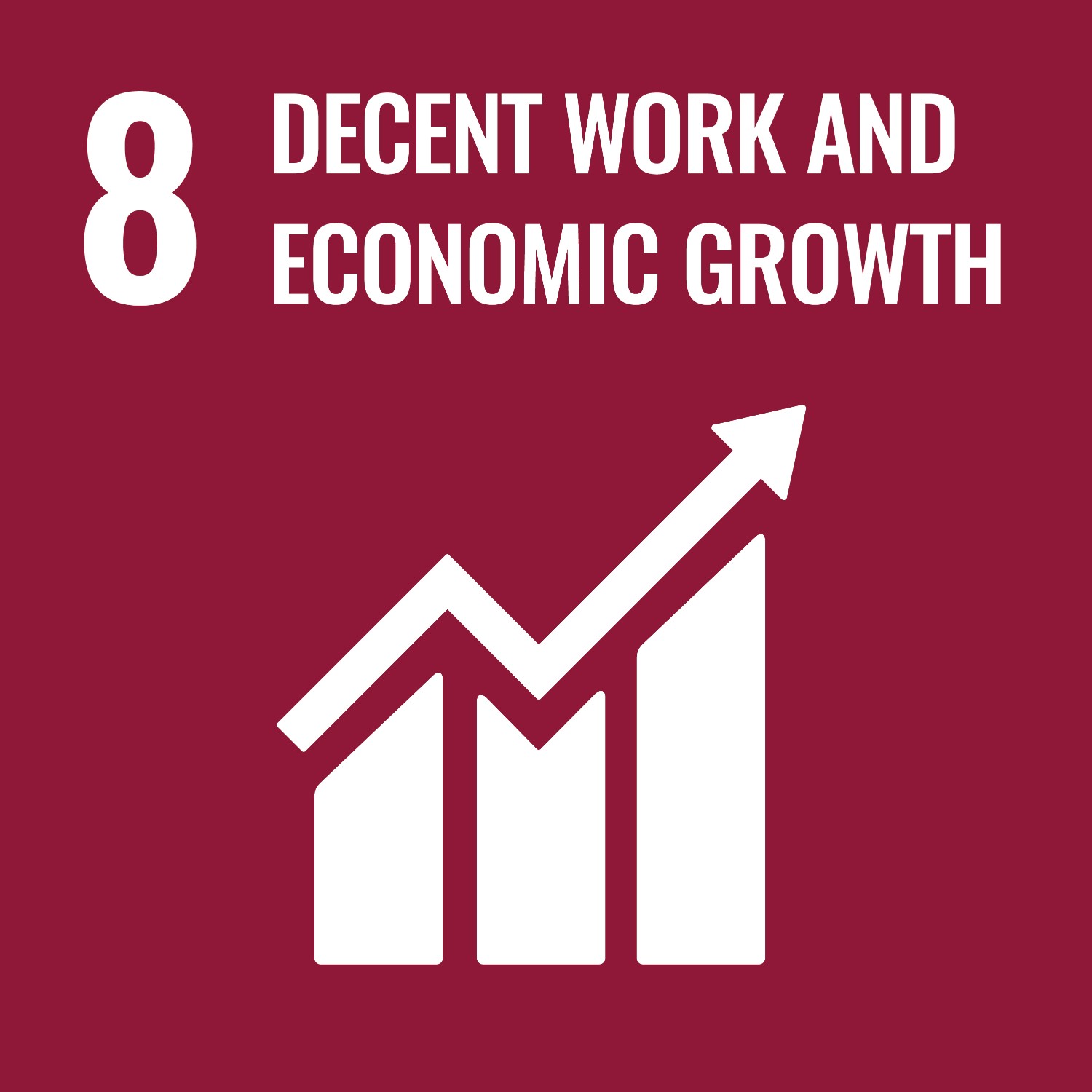 Collective labour agreements
In December, we agreed a new PostNL collective labour agreement (CLA) and a CLA for Saturday deliverers with the BVPP, CNV and FNV trade unions. The final agreements include a structural salary increase of a total of 5.5% over two years, a performance-related bonus of 1% given the exceptional results of 2020, which is on top of the 2% performance-related bonus for 2020, and a non-recurring payment of 0.5% in December 2020. This is on top of the previously announced extra net payment of €250 in appreciation for working during the Covid-19 crisis. People in office-based roles will receive a home working allowance of €45 net per month.
In January 2020 we provided a one-off €100 payment on top of the agreements in the old CLA.
The PostNL CLA applies to approximately 18,000 PostNL employees, while the CLA for Saturday deliverers applies to over 300 employees. The PostNL CLA also includes agreements on sustainable employment, hiring of more parcel deliverers and an allowance for home workers. The CLA parties also agreed to combat competition on terms and conditions of employment in the parcels sector.
All PostNL employees work under a PostNL employment contract. Looking at parcel delivery, 80% of the total number of parcel delivers working directly with or indirectly for PostNL are employed through a contract. To ensure a level playing field, and to prevent competition in terms of employment, the CLA parties will strive to make the 80% of deliverers working under a collective labour agreement the standard for the entire parcels' sector. As a result, the CLA parties also intend to make agreements for the reduction of heavy parcels (> 23 kg) in the sector and improve working conditions for delivery workers.
For postal deliverers, we agreed a new 24-month CLA in March. Under the terms of this CLA, which will run from October 2019 until September 2021, the company's 20,000 postal deliverers will see their salary increase in 6 tranches by a total of 6.5 percent. Additional agreements were made on a range of other topics, including work clothing.
Customer Focus awards
Each quarter we recognise colleagues from across the company who have carried out outstanding customer service by presenting them with a CustomerFocus award. As well as recognising the receiver's contribution to great customer service, the award also helps inspire others. Two of those recognised in 2020 helped our customers in very different ways.
In the first case, a parcel deliverer doing his rounds at a block of flats heard a woman shouting for help over the intercom.
After discovering that she had fallen and needed help, he called for an ambulance and waited with the woman until the paramedics arrived. In the second case, an employee at a parcel depot helped track down an incorrectly addressed parcel that was needed for a memorial service. The customer was extremely thankful for the employee's quick thinking.
Collaboration with delivery partners
As in prior years, in 2020 we evaluated collaboration between delivery partners and our parcel deliverers to identify improvement areas. In 2020, 48% (2019: 43%) of our delivery partners and 40% (2019 38%) of their deliverers took part in the survey. The results are positive and show that 92% (2019: 82%) of delivery partners are neutral to (highly) satisfied and 72% (2019: 66%) of parcel deliverers are (highly) satisfied with the collaboration with PostNL. The main areas for improvement relate to communication, route optimalisation and process improvements.
During the year we continued to focus on improving the onboarding process of new parcel deliverers. Most of our depots have now introduced a dedicated onboarding process manager, who acts as a contact for onboarding activities and exchanges best practices.
As a result of Covid-19, new parcel deliverers were not able to go out on delivery runs with a trainer. Instead, they were given more classroom training and made delivery runs independently. This provided us with additional insights into what deliverers find important and enjoyable during the training period.
Building a diverse and inclusive workforce
Diversity and inclusion are integral elements of PostNL. We reflect society and we want to be a company our customers can identify themselves with. We focus on creating a work environment where everyone feels safe and is provided with development opportunities to maximise their potential.
In 2020 we carried out a Diversity and Inclusion survey, which highlighted how much progress we have made in this area in recent years. Our diversity index increased to 79%, from 64% in 2016, when the last major diversity survey was held. At the same time, 90% of people said they felt accepted within the company (2016: 89%), 80% said the company was inclusive (2016: 57%), and 68% believed PostNL is diverse (2016: 48%). The survey was also the first to be structured and carried out by a company in the Netherlands in compliance with the new privacy legislation (AVG). Based on the feedback in the survey about inclusiveness, in particular about career opportunities, the results indicate that in addition to the formal policy in the CLA's, our people do not experience a gender pay gap.
The progress we have made is due to our diversity policy, which is structured around six key themes: gender equality, multicultural diversity, acceptance of the LGBTIQ+ group, age differentiation, diversity in thinking power and helping people regain and maintain access to the labour market.
PostNL

Diversity and inclusion


2016, 2020
| Year ended at 31 December | 2016 | 2020 |
| --- | --- | --- |
| Diversity index overall (relative score on a 1-100 scale) | 64% | 79% |
| Acceptance within PostNL (share of employees) | 89% | 90% |
| PostNL as inclusive company (share of employees) | 57% | 80% |
| Positive about diversity (share of employees) | 48% | 68% |
Three networks are active within PostNL. The Women Inclusion Network (WIN) has a proven mentoring programme, which includes senior management acting as mentors for talented and ambitious women. This enables them to strengthen and widen their own network, while the activities organised by the network support retention and allow women to informally discuss their ambitions, thereby helping PostNL hire talented women into increasingly senior positions. At year end, 49% of PostNL's workforce were women, while the percentage of women in management positions increased to 23% (2019: 22%). In senior management positions, this was 28% (2019: 27%).
PostNL

Gender diversity


2019, 2020
| Year ended at 31 December | 2019 | 2020 |
| --- | --- | --- |
| Share of female PostNL employees | 48% | 49% |
| Share of females in management positions | 22% | 23% |
| Share of females in senior management positions | 27% | 28% |
The PRIDE network actively campaigns for greater acceptance of the LGBTIQ+ group, while the Young PostNL network focuses on young talent within the company, and develops its own events aimed at developing young talent within the company. We also believe in the importance of knowledge sharing, and actively work as a host with Diversity in Business, Talent to the Top, and Agora, which promotes cultural diversity.
Knowledge growth
In 2020 we fully rolled out the Knowingo+ app for new mail delivers, including our colleagues who joined from Sandd. Knowingo+ provides training on mobile devices, using a knowledge quiz with questions about deliverers' work. Over 8,000 new mail deliverers were given access to Knowingo +, collectively learning for over 5,750 hours and obtaining over 18,000 certificates. Knowingo+ is also used across other parts of the organisation, such as customer service.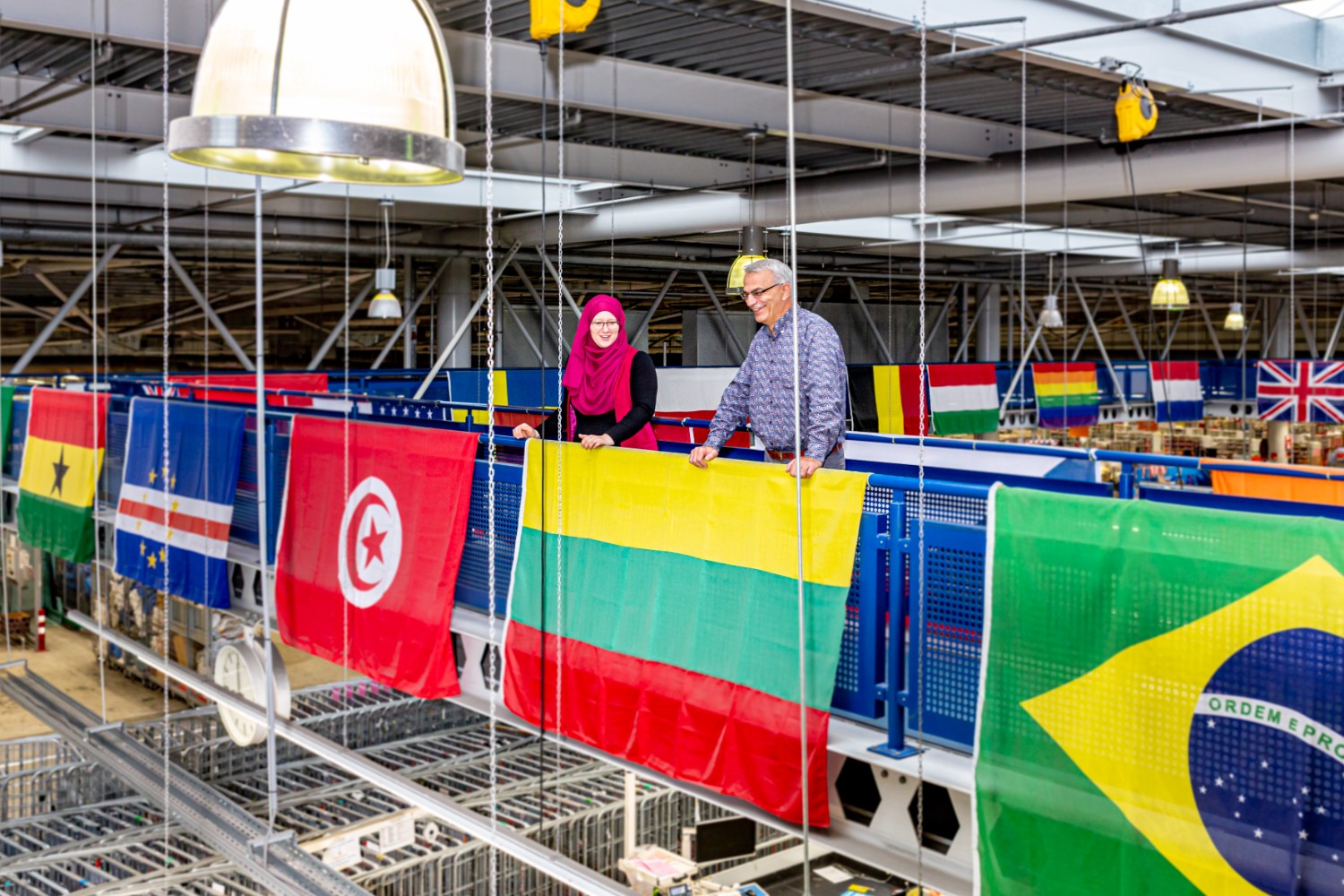 Becoming more diverse
The aim of PostNL's diversity policy is to create a workplace where you can feel safe, regardless of your gender, ethnic background and sexual orientation, and where you can develop and get the most out of yourself. Robert Takken from HR works on developing the company's diversity policy. Robert: "We call our policy 'diversity and inclusion', and we still have work to do on both issues. Diversity is the starting point, inclusion is the destination. PostNL wants to be a strong, inclusive organisation. To accomplish that, we are focusing on six key themes, one of which is gender diversity. We want to be an organisation with a good balance between men and women. We also want to focus on diversity in thinking. It is very valuable to have different ways of thinking within a team, as it helps you find the best solutions. The acceptance of the LGBTIQ+ group – all forms of sexual orientation – is also an important theme, as we want every sexual orientation to be accepted within PostNL. We are also focusing on multicultural diversity and on a good age spread. And finally, we also want to help people with limited access to the labour market."
Diversity survey
"In September and October we conducted a diversity survey. On the basis of the average score for acceptance, inclusivity and diversity, we calculate the diversity index. In 2016 we arrived at 64%. In 2020 the index rose to 79%. If you subdivide the scores, you see a strong improvement across all levels."
Internal culture
In 2021 a law will be introduced to regulate the representation of women at senior positions within companies. Robert: "At PostNL, we already have a good balance between men and women. But in the next few years we will further strengthen the number of women at different levels. There is also room for improvement in multicultural diversity. While we have more than 120 nationalities within our company, you don't see that reflected in our management. A number of years ago we began a scientific research project via the Vrije Universiteit in Amsterdam, called 'More Colour at the Top', which focuses on researching and developing effective interventions to stimulate the growth of bicultural talent in organisations. The research showed that across all the organisations that participated, multicultural talent leaves more quickly than other talent. Going forward, we need to focus more on influx and the advancement of employees with a multicultural background."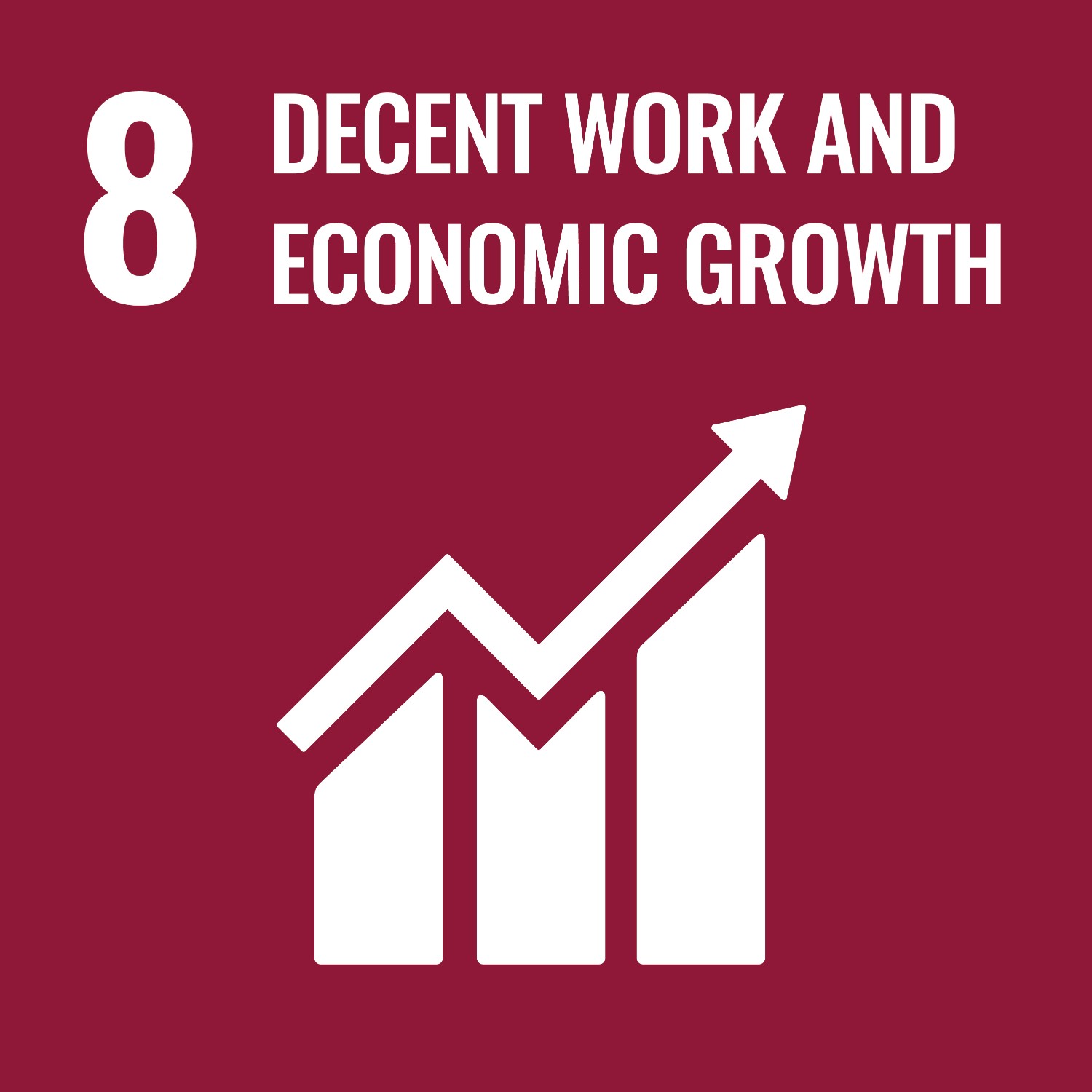 Developing tomorrow's digital leaders
We are undergoing a digital transformation across PostNL, which will enable us to better serve our customers and grow the business. But to be successful we need people who are digitally savvy.
In 2020 we launched the Digital Next Academy, a leadership programme which teaches senior managers from across the company about the changing demands of our customers, the latest digital technologies, new business models, and their own role in the digital world.
The Digital Next Academy builds on the optimal leadership developed within the Orange Compass. Participants will be able to use their knowledge to help guide employees, supporting them as they make a valuable and lasting contribution to our strategy. The first 145 participants enrolled in 2020, with 500 more starting in February 2021.
Managing personal potential
We believe that Strategic Talent Management is key to achieving an inclusive company, allowing room for the sustainable development of talent across all areas. As part of our focus on developing skills, talent and personal leadership, we follow a strategic talent management cycle that involves an annual talent review, talent identification, succession planning, development and recruitment.
At PostNL, we increasingly utilise data to help us identify areas where we need to attract a greater range of talent, and how to retain those already with us. After identifying talent based on performance and potential, we connect, develop and challenge them in new jobs, while planning ahead to fill key positions and adapt to the company's digital transformation.
Currently, we offer three leadership programmes, and run traineeships to develop new leadership talent. In 2020 we employed over 90 trainees, while 30 trainees moved into permanent positions within the company. We expect between 20 and 30 new trainees to join the programme in 2021.
"We have made progress on diversity and inclusion in recent years."