Sustainable buildings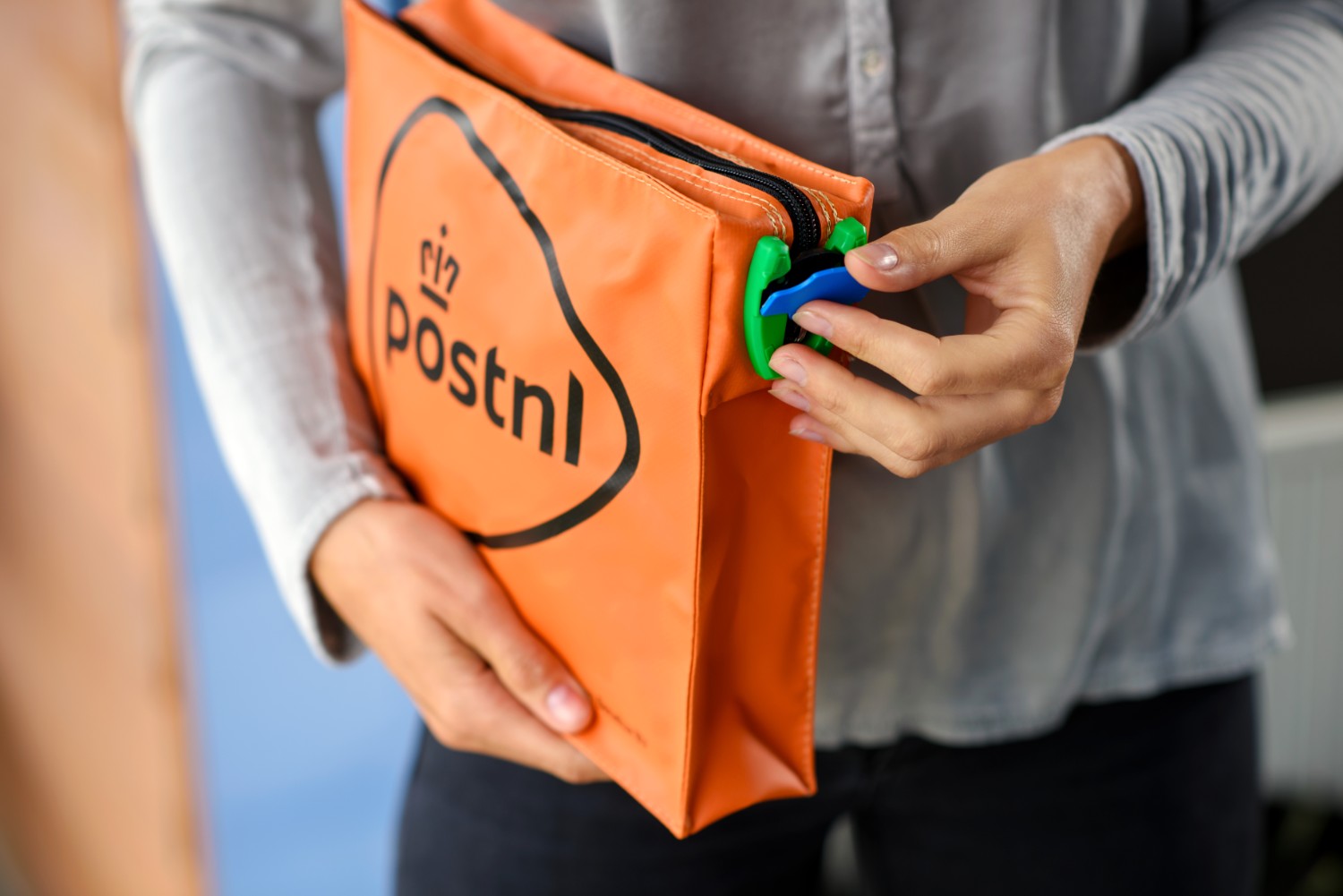 Sustainable packaging
Surprised when you order a T-shirt or fitness watch and they arrive in an oversized box? Many of us are, which is why PostNL and sports chain Decathlon are working to develop customised packaging and other sustainable solutions, aimed at reducing Decathlon's environmental footprint.
A clean environment
"We want people to be able to exercise outside comfortably, which is why we want to contribute to a clean environment," says Roeland Vervloet, 'sustainability leader' at Decathlon Netherlands. Decathlon and PostNL have worked together since the sports chain launched its webshop in 2013. "PostNL has a good image, which is key to working with them. And we both agree that we can send goods in a more environmental friendly way," Roeland explains.
Smaller packaging
One way to achieve this is by sending articles in smaller boxes. Roeland: "Larger boxes don't help anyone. The consumer doesn't want the cardboard, and bigger boxes mean more journeys to our distribution centre, increasing CO2 emissions. One of the solutions we now use is machines producing made-to-measure boxes, meaning packages that fit the order." Reusable packaging also reduces waste. Roeland: "The challenge lies in getting consumers to return the packaging after they've opened the bag, but we are looking at ways to solve this."
In the future, we want all of our buildings and sorting centres to be either CO2 neutral or CO2 positive. By 2019, 18 of our 25 parcel processing and distribution centres had been fitted with LED lighting, while 24 produced renewable energy through roof-fitted solar panels. Our mail sorting centres were already equipped with LED lighting before the start of 2019. We installed building management systems at two of our centres, which will enable us to reduce our energy consumption.
New parcel processing and distribution centres
The three parcel sorting and distribution centres that we opened in 2019 were awarded the BREEAM certificate 'Outstanding'. We achieved this rating by investing in the most sustainable building materials available, installing waste heat recovery systems, and placing around 950 solar panels on the roof of each sorting centre.
Switch to LED lighting
On average, LED lighting cuts energy consumption by 50% compared to halogen lights. During the year we continued to switch to LED lighting across our operations. Of our 25 parcel sorting and distribution centres, seven were fully equipped with LED lighting and 11 had LED lights fitted in the production hall by year-end. Six centres will have LED lights installed in their production hall in the first quarter of 2020.
Solar panels
In 2019 we placed over 5,500 panels on the roofs of six of our parcel sorting and distribution centres, bringing the total number of panels on our 24 parcel centres to just over 25,000 by year end. In total, these panels produced around 6 million kwh over the course of the year, equating to around 43% of the centres' total annual energy consumption on lighting. For those centres that had solar panels up and running for the entire year, this figure rose to 47% of their annual energy consumption on lighting.
Charging infrastructure for e-vehicles
Moving towards emission-free deliveries involves more than just introducing electric vehicles. We also need to update and adapt our infrastructure. Across a number of our sorting and delivery centres we have commissioned and begun constructing loading docks for e-vehicles. At our Amsterdam centre, for example, we have completed preparation for 48 docks, 24 of which are live. At our centre in Almere we have prepared 83 docks, 30 of which are live. And at our Dordrecht centre 60 docks have been prepared, with the first set to go live in 2020. Going forward, we will continue to work on bringing additional docks live, including at our centre in Tilburg where we have just completed the design phase.