Realising change while creating agility
We operate in a dynamic environment. This means that in addition to employee attraction, retention supported by diversity and inclusion, labour practices, and health and safety, we also focus on the adaptability of our workforce in order to be fit for the future.
Launch of Agile Academy
In 2022 we started an Agile Academy, which is aimed at both developing learning journeys for agile roles and promoting awareness sessions for the entire HR community, enabling HR to support the agile transformation and development of an agile mindset. Moving to an agile way of working helps us work together in a standardised way within multidisciplinary teams. This enables us to change the way of working across the organisation as we focus on outcomes and results rather than hierarchy or input.
Building futures
During the year around 100 participants from across the business took part in a Building Futures programme, where they were challenged to step out of their comfort zone and work on their personal leadership skills, while increasing their learning agility. The programme helped participants learn how to apply innovation and improvements that would directly benefit customers, by collaborating with different levels and disciplines from across the organisation.
Building Futures included a Transformation Day, which aimed to inspire people to start thinking differently and apply themes such as the Orange Compass, digitalisation, sustainability and working in an agile way during the programme and in their daily work.
Talent management
Discussing our learning agility is an integral part of the annual talent and performance management cycle, helping create a working environment where there is space for constructive conversations about potential, development, movement and promotion. This is carried out in two parts:
Objective: By means of Learning Agility assessments for management
Subjective: Helping managers develop constructive conversations with their people on learning ability, for example through webinars, training or workshops.
Taken together, this helps us identify where there are talent gaps and where development is needed.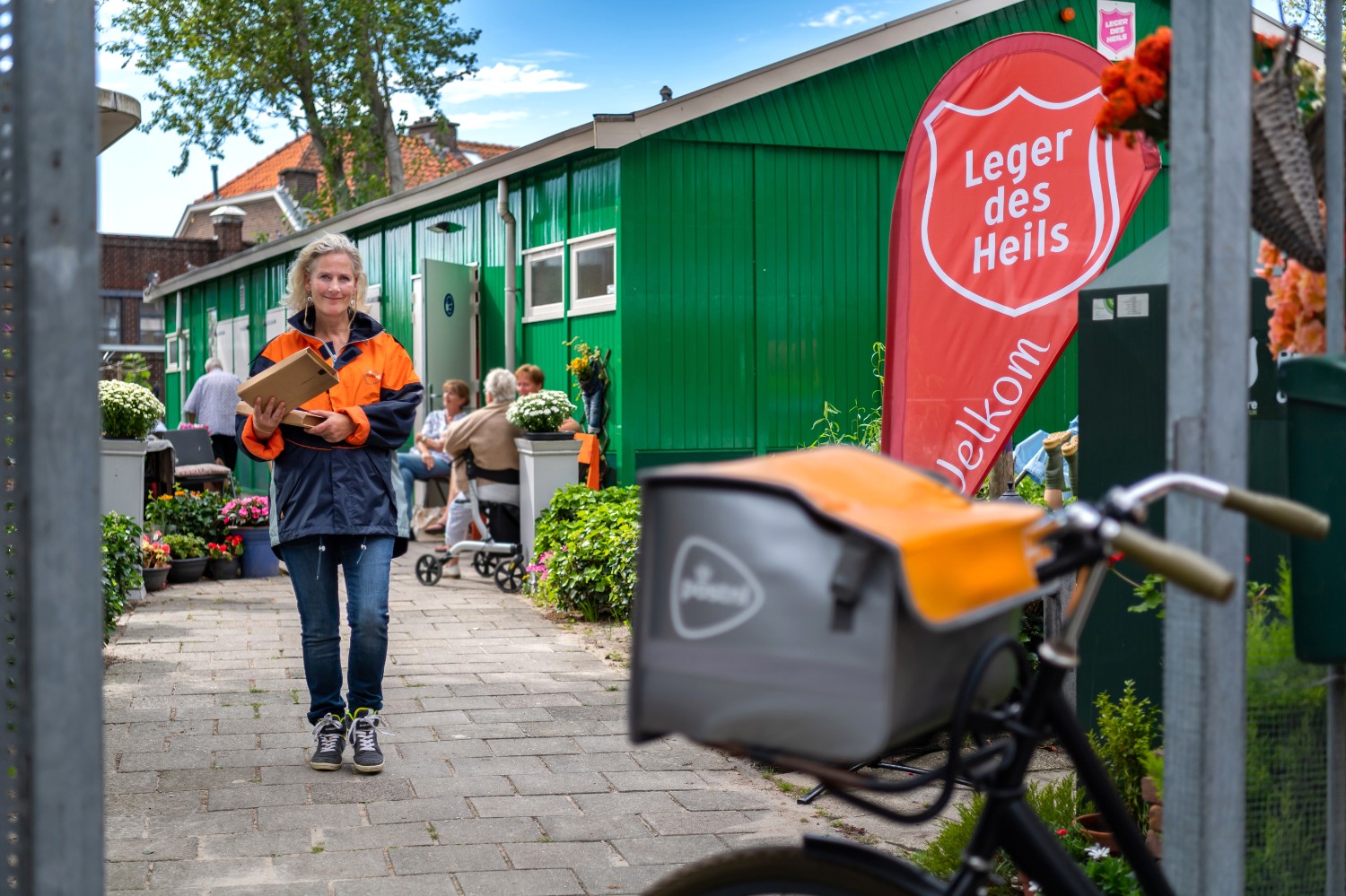 PostNL Special Moments Fund
Our purpose is to deliver special moments, and in 2022 we launched the PostNL Special Moments Fund with the aim of contributing to greater connection, contact, and consideration for one another across society. The Fund plans to launch new social activities and continue existing ones, and will tap into PostNL's unique delivery network, where our mail and parcel deliverers visit every street every day, to support projects that help reduce social differences. The Fund is fully independent with an unpaid board, the majority of whom are external directors. And in 2022 it obtained ANBI status, which means it is recognised as a "Public Benefit Organisation".
How we work
The fund works together with social organisations to deliver special moments. In doing so, it helps create a more connected society. And PostNL employees who volunteer at social organisations can apply to the Fund for donations to their chosen organisation. 
Projects with impact
Although the fund was only established in 2022, it is already doing a great deal. It continued to partner with Stichting Jarige Job, a foundation that provides very poor children in the Netherlands with a gift box on their birthday. PostNL collects gifts and donations, making sure they are delivered to children who need them. Each year, more than 100,000 children celebrate their birthday with the help of Stichting Jarige Job.
The Christmas season is a particularly difficult period for many elderly people, which is why the Fund works with the National Foundation for the Elderly and Kidsweek to deliver Christmas cards to the elderly. In 2022 we once again released children's stamps, which we have issued for the Children's Postage Stamp Foundation since 1924. The stamps collect money for projects aimed at the well-being of vulnerable children.
Finally, we also started a collaboration with the Salvation Army, placing parcel lockers at the charity's community centres around the Netherlands. The aim is to raise the profile of the community centres among local residents. We will also provide the centres with a fee for each parcel delivered or sent from the parcel lockers.