Hiring the right people
The current tight labour market has made hiring the right people challenging, and we have seen that failing to have the right people in place can have a direct effect on the quality of our services. One example is the delivery quality of mail, which in 2022 was impacted by the shortage of mail deliverers (more information can be found in the 'Customer value'
chapter). We put a great deal of effort into hiring and retaining the right people during the year, introducing a number of initiatives across the company to target new employees and keep existing ones, which we explain in detail below. Our efforts successfully improved our people retention, with the turnover rate for mail deliverers at 24% in 2022, slightly lower than the company rate of 26%.
Managing employee retention
Download spreadsheet
PostNL

Employee turnover

In percentage




2021-2022
| Year ended at 31 December | 2021 | 2022 |
| --- | --- | --- |
| Turnover rate (share of total headcount) | 32% | 26% |
| Voluntary turnover rate | 19% | 17% |
The employee journey within PostNL starts with recruitment. In recent years we have tailored our recruitment campaigns and channels to reach potential employees more effectively, which is vital given the tight labour market. We have streamlined our recruitment marketing and processes to make it easy for people to find and join PostNL. We communicate through social media, have intensified our recruitment campaigns, and launched our new employer branding campaign 'Bring it together'.
We also established a dedicated recruitment team to target the growing need for IT and Digital talent, which has successfully used targeted searches and talent pooling to grow the number of people we recruit within this area. We have also had success with our "Tip een Topper" referral programme, where employees receive a financial bonus when they bring in new colleagues. Tip een Topper is open for both operational and corporate vacancies, and is an important recruitment source as current employees are our best ambassadors.
Permanent contracts for all mail deliverers
In 2022 we offered permanent contracts to all our mail deliverers, including over 1,000 mail deliverers on temporary contracts and any new hires. We want to be seen as a company that offers security and engages with our people. Given the ongoing tight labour market, our belief is that the offer of a permanent contract will encourage new deliverers to come and join us.
Pilot with job coaches
PostNL offers work that is ideally suited for people with a distance to the labour market. In addition to collaborating with social enterprises, in 2022 Mail in the Netherlands conducted a pilot with a number of in-house job coaches to determine if we could directly employ people from this target group if we ensured they had the correct guidance. The pilot was a success, and the job coaches proved their added benefit in helping us support those who need additional direction to do their job.
Growing the number of parcel deliverers on our payroll
In 2022 we began the process of recruiting new parcel deliverers, with the aim of employing thousands more over the next few years. Our ambition is to have at least half of all parcels delivered by people on our own payroll. To achieve this, we will increase the number of parcel deliverers to around 6,000, from fewer than 2,000 in 2022. At the same time, we will encourage our delivery partners to grow their business, which we believe will lead to greater professionalism and the ability to offer more sustainable services.
This move will help us be even more customer-centric, while maintaining high-quality service and staying ahead of changing stakeholder expectations. It also fits with our focus on compliance, enabling us to safeguard sound business conduct and protect the rights and well-being of people who work with and for us. More information can be found in the 'Growing the number of parcel deliverers on our payroll' story later in this chapter.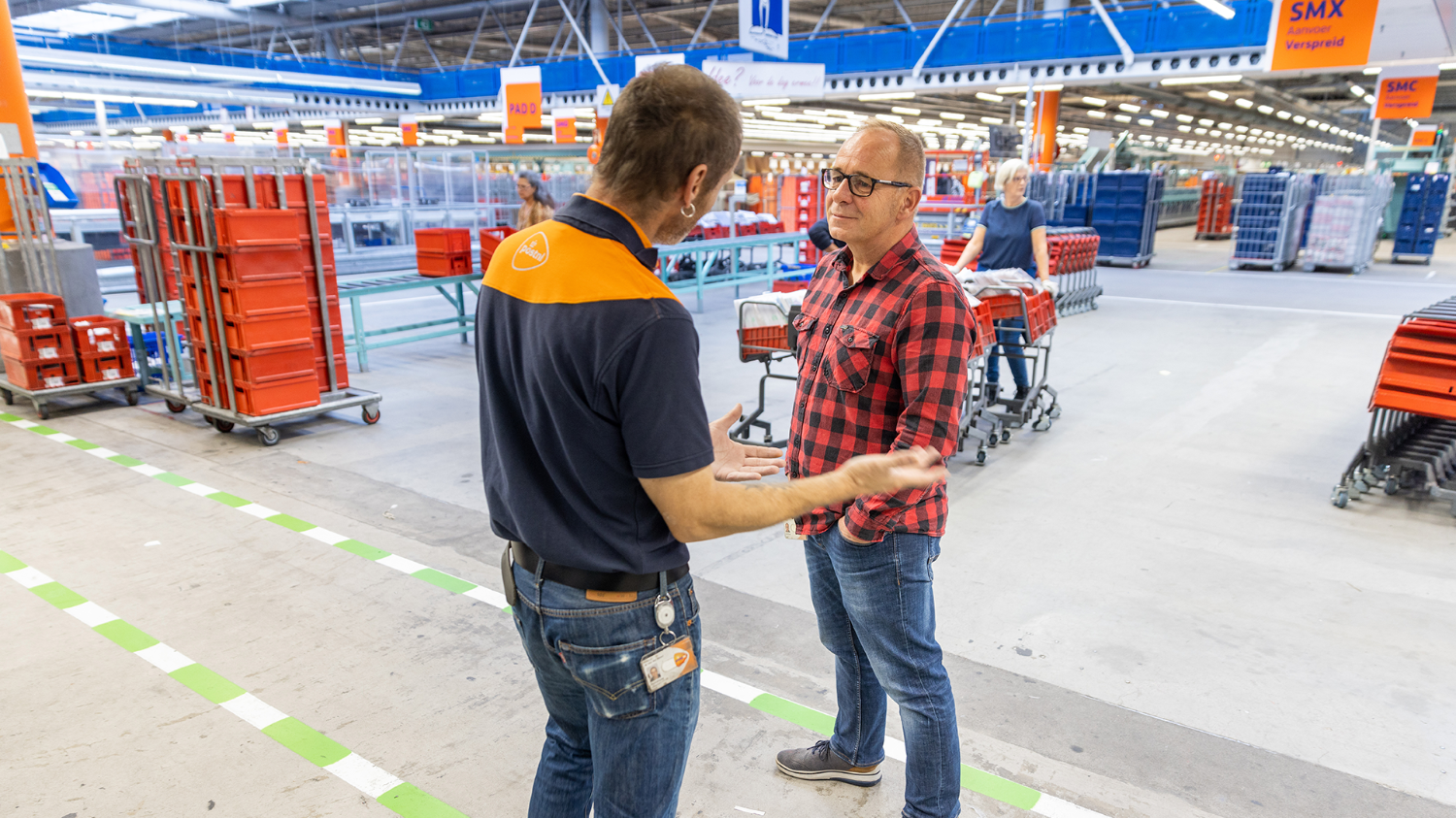 Recruiting new mail deliverers
Working outdoors, plenty of exercise, and the chance to have a good chat now and then: delivering mail is a pleasant job. Yet the tight labour market has created a shortage of mail delivers. Recruiter Henk van Essen explains the steps we are taking to try to solve this.
"We try to reach job seekers in a variety of ways," says Henk. "One example is the recruitment campaign 'Bring it together', which uses a series of films to show what it is like to work at PostNL. We also explain that postal delivery is an important and valuable profession, and that if you work part-time, you have time for yourself during the day. These are the people who capture special moments with a smile delivering to our customers and consumers.
"Another way is tapping into the enthusiasm many mail deliverers have for their work, so that they can help recruit new deliverers," says Henk. "This is why we have increased the bonus for bringing in a new colleague to €250. This campaign has been a great success, with many family members and friends of PostNL employees now working as mail deliverers."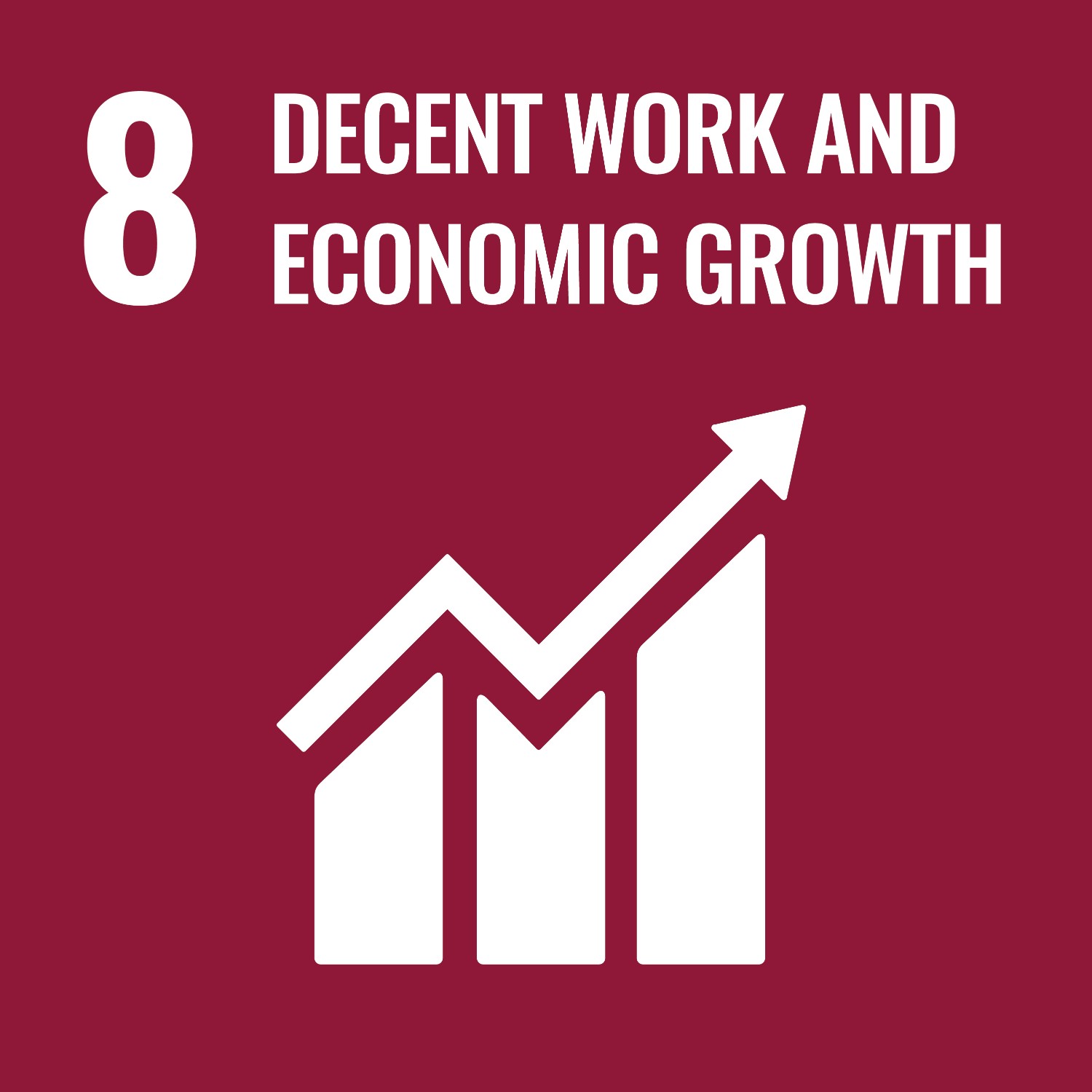 Employing beyond retirement age
In response to an increasingly tight labour market in the Netherlands, in 2022 we began actively targeting pensioners who may be interested in working as mail deliverers or delivery drivers.
We advertised via online channels, including job boards and social media, and offline by running ads in local newspapers. We are also in contact with pension funds and health insurers to see if we can work together, and offer a bonus to current employees who refer a new employee.
Of the approximately 16,500 mail deliverers who work for us, around 1,900 are over 65. We have 225 colleagues who are over 75 and about 20 colleagues over 80. And in recent years the share of over-60s within the mail deliverers population has more than doubled. We try to retain parcel deliverers who already work for us after they reach retirement age, and older deliverers have told us that they appreciate contact with the neighbourhood, enjoy being active outside, and welcome the freedom of the work.