Reflecting on 2022 with our CEO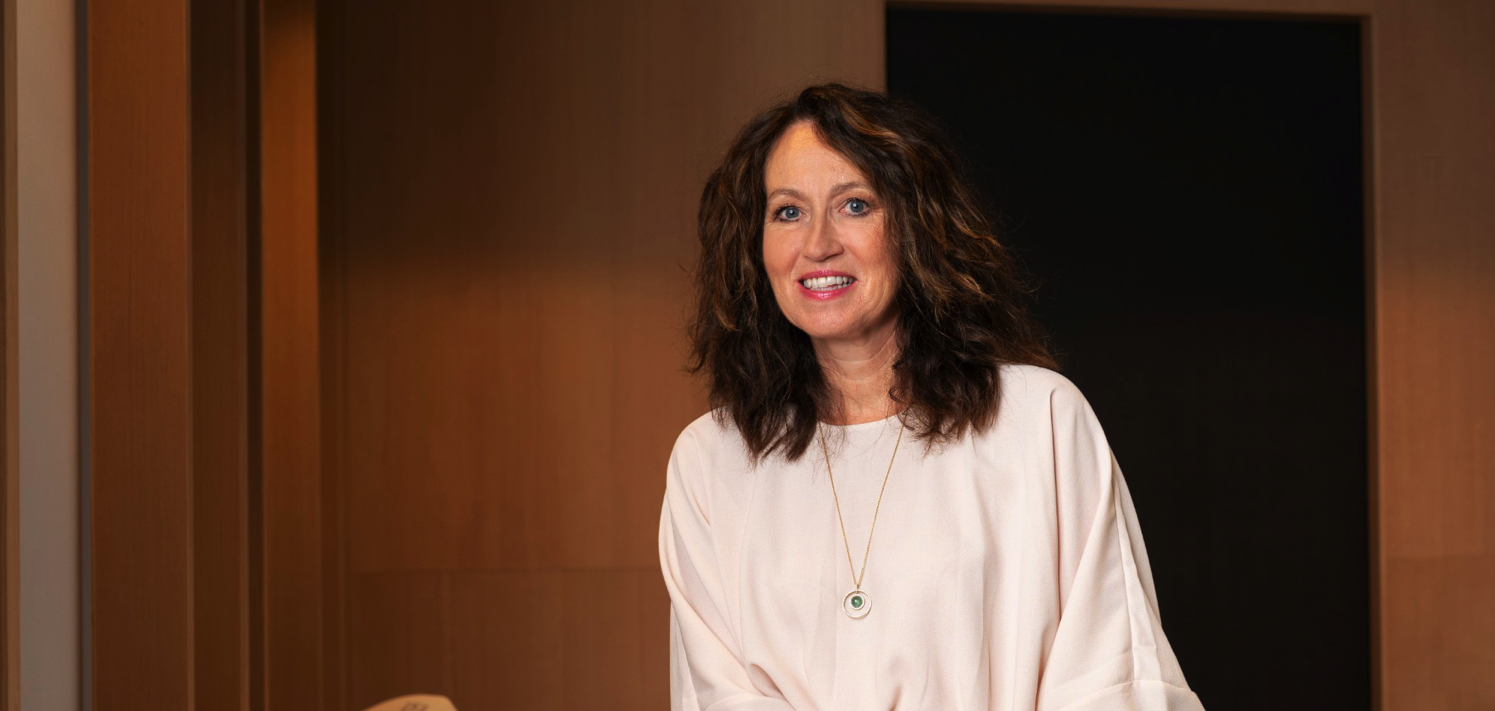 How do you look back on 2022?
The year was one of far-reaching events and challenges for many people across the globe. As well as creating terrible human suffering, the war in Ukraine has raised safety risks and uncertainty within Europe to levels not yet seen this century. The war, now ongoing for more than twelve months, also deeply impacted local, regional, and global markets. High inflation and deteriorating macroeconomic conditions put real pressure on consumer spending throughout the year, at a time that most countries were still recovering from the pandemic and its impact on global supply chains. Combined, these developments negatively impacted e-commerce, putting significant pressure on the sector and on PostNL, leading to lower results than we had expected. However, we took swift and firm mitigating actions throughout the year to navigate this turbulent environment.
What were the core business challenges for PostNL in 2022?
Having worked exceptionally hard to ensure society was able to send and receive mail and parcels throughout the pandemic, 2022 provided us with a different environment dominated by uncertainty. Lower consumer spending combined with much higher organic cost levels changed this pattern, causing the e-commerce market and our e-commerce business major challenges. Internationally, our global e-commerce solutions provider, Spring, saw volumes out of Asia decline because of the zero-Covid policy in China and disrupted supply chains. For Mail in the Netherlands, the main challenges were the very tight labour market and relatively high levels of sick leave.
Can you discuss what you did during the year in response to these challenges?
Throughout the year we rolled out mitigating actions. To reflect lower than expected e-commerce volumes, operationally we scaled our network capacity and optimised routes, staffing and our fleet. We also reduced indirect costs at Parcels and looked critically at overhead costs by delaying projects or filling staff vacancies. However, we have no doubt that the opportunities for strong e-commerce development will return as soon as macroeconomic circumstances recover. This is why we will continue to balance our measures to reduce our cost levels with well-targeted efforts and investments, ensuring that we are ready for this recovery moment, based on improved macro economic circumstances, leading to retail growth and growth in online penetration.
At Mail in the Netherlands, we continued to implement our regular cost savings programmes and took several measures to combat the shortage of deliverers. Across the company, we adjusted investments in certain areas and aligned our IT and digitalisation spending with volume changes.
How do you look back on the events that occurred at PostNL in Belgium? Some of your locations were temporarily closed by the authorities, following allegations of non-compliance with certain social laws. Several PostNL colleagues were interviewed, with three held in custody for more than a week.
To say that what happened affected us all greatly may still be an understatement of how we felt, and still feel. We provided the authorities with our full cooperation during the investigation. We also added considerable additional controls to the network to ensure compliance. The few breaches found during those checks were resolved quickly, with most of our delivery partners fully complying with regulations. We will continue to defend our people vigorously in a court case that will resume in 2023. At the same time, we continue to invest in our network, underpinning the confidence we have in growth opportunities in Belgium.
Which developments at PostNL in 2022 have made you most proud?
We achieved a great deal in 2022, despite the difficult environment. I'm proud to see how much effort our people put into aligning the capacity of our networks with volumes during the year, within the constraints of a tight labour market. As a result, we were able to maintain the necessary levels of flexibility to deal with peak moments, thereby safeguarding customer and consumer service levels. As a result, we saw a solid and efficient performance in the fourth quarter during in the festive season at the end of November and in December.
For customers, we further increased our focus on e-commerce and parcel delivery services, digitalisation and innovation, as well as incorporating more sustainable practices into our operations. The number of consumers that connected with us digitally through a PostNL account continued to grow in 2022, resulting in 7.8 million unique accounts. Furthermore, we are the first major delivery company to open up parcel lockers to third parties, giving consumers greater choice as to when and where they can pick up their parcels. To make it even easier for consumers to access our parcel lockers, we have agreed to locate them in a range of supermarkets and other retail outlets across the Netherlands.
For our people, we signed three new CLAs with the unions to provide our people with much needed extra financial help in a difficult year and create a stable labour environment within our financial boundaries. I am also proud that we were able to announce a drive to increase the number of parcel deliverers on our payroll over the next few years, with the goal of having around 50% of all deliverers working directly for PostNL. At the same time, we are supporting our delivery partners in growing their companies, helping them offer stable and attractive labour conditions to their people, invest in sustainable transportation, while having enough scale and flexibility to weather economic headwinds.
We also offered permanent contracts to all mail deliverers and at year end we reached an agreement with the pension fund and the trade unions BVPP, CNV and FNV regarding the adjustment of the pension plan. As a result, the pension fund was able to increase pensions by 10% from 1 January 2023. Our pensioners saw the impact of this increase directly in their pension income. 
Environmentally, we are in a strong position to lead in our markets, given the progress we have made and the level of green and zero carbon-emission solutions we have already implemented in our networks. We were once again proud to be ranked as one of the most sustainable companies in the transport and logistics sector worldwide in terms of economic, social and environmental transparency and performance by the Dow Jones Sustainability Index. We also achieved an 'A' score in the CDP benchmark, a global environmental disclosure system, for the third year in a row. This is the best score a company can get, and highlights the continuing progress we are making in environmental management. During the year we continued to invest in decarbonising our operations; cut our CO2 emissions at Parcels; increased the percentage of HVO100 fuel used; increased the number of e-vehicles; and formalised a biodiversity policy. Although we still have many challenges to face, such as the limited availability of electric vehicles and the much-needed improvements to the grid to enable us to use large electric trucks, we remain on track to deliver on our sustainability target of zero-carbon last-mile delivery in 2030. 
And finally, I am also very proud of the successful launch of the PostNL Special Moments Fund, founded to make a strong contribution to our purpose of delivering special moments, especially to people in society who need it most. There is great enthusiasm within the company to participate in the Fund's efforts, and I am delighted that we have launched a partnership with the Salvation Army to help them fight loneliness and create connections in communities.
From a shareholder's perspective, what would you like to highlight?
Following two very strong years of financial results, driven by the impact the pandemic had on e-commerce and our strong and efficient operational network, it is fair to say that 2022 provided us with completely different circumstances. During the year, we did everything within our control to support our 2022 performance and to protect the financial health of the company, on top of the continuing drive within our company to save costs and become more efficient, as we have always done. This included implementing operational measures in our networks, adapting the organisation to declining volumes and various cost measures to improve efficiency and productivity. We also made price adjustments to reflect higher costs and took a number of cash initiatives to optimise free cash flow, including strict working capital management and active yield management.
And as part of the adjustments to the PostNL pensions that I mentioned earlier, the pension plan is now based on a collective defined contribution plan. Among other things, this means that PostNL will only be required to pay the regular pension contribution, as the agreement for top-up payments and restitution has been cancelled. For PostNL, this means lower annual pension expenses and an improvement in normalised EBIT and adjusted net debt position. 
PostNL proposes a dividend of €0.16 per ordinary share for 2022, which represents a pay-out ratio of 85% of normalised comprehensive income. In the first half of the year, the first tranche of a share buyback programme with a maximum value of €250 million was executed. This was carried out to neutralise the assumed dilutive impact from shares issued related to the dividends over the years 2021-23. We bought back shares with a total value of around €160 million. A second tranche of the programme will be delayed until we see a recovery in our business.
We continue to steer for a solid balance sheet with positive consolidated equity, aiming at a leverage ratio not exceeding 2.0 and applying strict cash flow management. We aim to pay dividend that develops substantially in line with operational performance.
Does the changing environment lead to a different view on your strategy and purpose?
Over the last couple of years we have successfully transformed into an e-commerce logistics player. The e-commerce market has strong potential going forward, with unchanged fundamental growth drivers. While we are taking all necessary adaptive measures and focusing on strict cost control in the short term, our long-term strategic aims remain unchanged. 
At Parcels, the aim is to capture further e-commerce growth by balancing volume, value and capacity. The related investment programme is flexible and ensures an efficient and future-proof infrastructure. At Mail in the Netherlands, we aim to mitigate volume decline through a moderate pricing policy and cost savings initiatives, by further improving our sorting and delivery processes. We aim to further strengthen our competitive position by building on our platform, integrating customers, consumers and solutions through simple and smart digital journeys. The impact of our business activities on the environment and society at large are important for us. Clear and ambitious ESG objectives are fully embedded in our strategy.
Looking ahead, what are PostNL's main focus areas and expectations for 2023 and beyond?
2023 is expected to be a challenging year with continued macro-economic uncertainty. Parcel volume projections remain uncertain in the short term. We now assume a low single-digit decline for the year, also taking into account some potential loss in market share. Organic costs will again increase, but for the most part will be offset by price adjustments in a competitive market characterised by overcapacity. In this operating environment, we announced plans to simplify our organisation, reduce indirect costs and improve efficiency through a reduction of overheads (mainly at Parcels) and other measures. At Mail in Netherlands, volume decline is expected to continue at between 8% and 10%.
PostNL will be well-positioned to gradually increase its margin once economic conditions improve and the e-commerce market resumes its growth trajectory, based on the benefits from the measures we have announced, including investments in our strategy and additional cost saving plans. We are confident about the long-term e-commerce growth perspective and about our position as market leader in the Benelux. Our strategy is the right one to navigate PostNL through these challenging times and prepare for the future. 
Any concluding thoughts you would like to add?
I am grateful to have so many dedicated and talented colleagues who are committed to doing their job as best they can. Together, we are working toward the PostNL of the future. A company that puts its people centre stage and gives them the scope and the means to listen to our customers and make them happy. A PostNL that stays sustainably on track, innovates, and accelerates through digitalisation, operates at the heart of society, is financially healthy and through our actions is a great place to work, now and into the future. Together, we can do this.
To everyone who contributed to PostNL in 2022: thank you very much.