Message from Herna Verhagen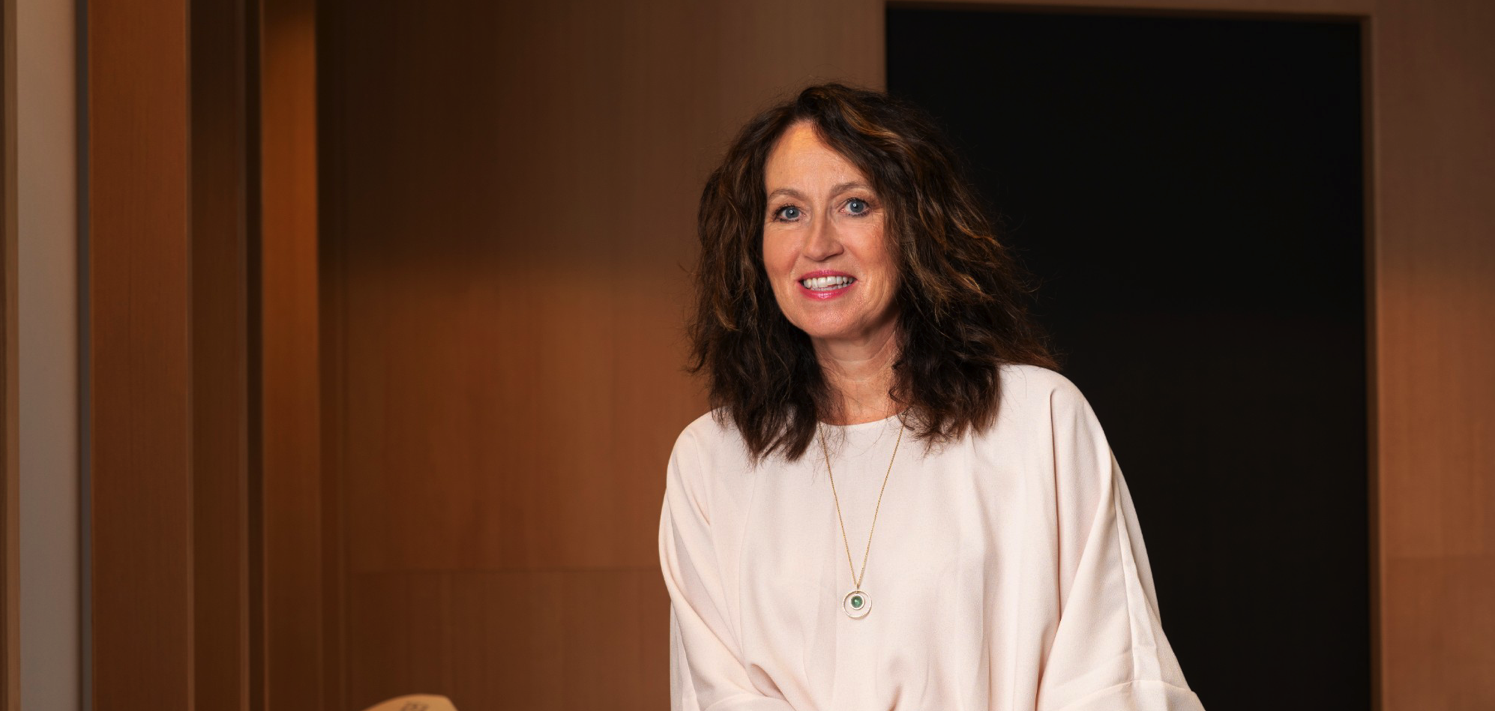 Introduction
We are again looking back at an exceptional year, impacted by the pandemic. Thanks to our people and the resilience of our business, we were able to produce strong operational and financial results in 2021. Our cash flow performance was very strong and exceeded our expectations, further strengthening our financial position.
Our ability to successfully execute our strategy gives us confidence about our longer-term business performance and the contribution we can make to society. We will continue to focus on the needs of our customers, providing opportunities for our people, and on value creation for all our stakeholders through growth, accelerating digitalisation, and our environmental and social initiatives.
Throughout 2021, we continued to connect the millions of senders and receivers that rely on us every day. At PostNL, we have always said, and continue to say, that ensuring the health and safety of our people, partners, retailers and consumers is our highest priority. I'm proud and happy to say that we have been able to carry out our work and deliver mail, parcels and logistics solutions continually throughout the pandemic. But we are not taking anything for granted and will continue to take all measures necessary to keep our people safe going forward, while doing everything we can to ensure our customers, the senders and receivers of mail and parcels, are happy with the level of service we provide.
Solid business performance
Even if our hope of returning to 'normal' did not materialise in 2021, our businesses were flexible and strong enough to handle and adapt to the exceptional circumstances we all faced. We benefited from strong parcel volume growth, as the pandemic further accelerated e-commerce. Our infrastructure and excellent peak-season preparations highlighted the robustness of our business model. In 2021, 61% of our revenue was generated from e-commerce-related activities, up from 57% in 2020, evidencing the success of the transformation of PostNL as a full-service logistics and e-commerce provider, built upon the core activities of collecting, sorting and delivering.
In 2021, we delivered a record 384 million parcels, of which an estimated 38 million were non-recurring and related to Covid-19. International volumes also increased significantly, aided by accelerated e-commerce, although they were negatively impacted by VAT rule changes for small non-EU goods in the second half of the year, global supply chain issues and increasing transport costs.
Performance at Mail in the Netherlands was marked by a further decline in volumes due to substitution of 5%, which was almost offset by additional Covid-19 volumes and the recovery of direct mail volumes. In total, we delivered over 2 billion items of mail, of which 67 million items were related to Covid-19. As we expect substitution to continue, we will continue to implement cost-saving initiatives, such as adjustments to the sorting and delivery processes, streamlining of staff and centralising of locations, to counter the ongoing volume decline and adjust the organisation to match the lower volumes. These are vital and necessary steps to ensure an accessible, reliable and affordable postal service across the Netherlands for the long term.
Providing value to our customers
Working together with customers to understand their needs, and how we can improve our services to meet these needs, is essential as we realise our ambition to be everyone's favourite deliverer. Customers and consumers are demanding more proactive, timely, and reliable shipping and delivery information. They are expecting optimal customer journeys, new propositions and excellent service. We are working on making improvements across all these areas by simplifying and digitising our business customer and consumer journeys. Offering them solutions that fit their individual needs to provide them with distinctive experiences. This then strengthens our competitive edge. By utilising real-time, data-driven decisioning across a fully smart and software-driven supply chain, we improve work towards a faster, more reliable and flexible delivery process. One example is the roll-out of our smart, fully-automated parcel lockers, which we began installing in 2021 and will gradually expand to 1,500 units across the Netherlands by 2024. This development, and many others like it, will help us increase our Net Promoter Score (NPS), which will be used as our key client satisfaction indicator from 2022.
With almost seven million unique PostNL accounts and 926 million unique visits to our website, 66% of which were through the PostNL app, we continued to grow customer interaction through digital channels, fully aligned with our digital customer strategy.
While we saw a decrease in the share of highly satisfied customers compared with 2020, when customer satisfaction rose across the board, the share of satisfied customers remained the same in 2021. Investments in digitalisation, combined with our focus on redesigning customer journeys, are helping us make continuous improvements in our commercial and operational core. We are confident that this will enable us to strengthen our relationship with both business customers and consumers, which should lead to higher NPS scores.
"Distinctive customer experiences strengthen our competitive edge"
Being a responsible employer
E-commerce growth and the transition of our mail business continued in 2021, impacting everyone who works for or with us. We aim to realise our people's full potential and are focused on helping our customers as a strong and reliable partner, while acting as a responsible employer. On average in 2021, we provided direct and indirect employment to more than 53,000 people. Our average employee engagement score in 2021 was 84%, which is in line with the benchmark figure in the Netherlands, but higher than levels seen across the logistics sector. As in 2020, we have strong indications that the 2021 results were positively influenced by our handling of the pandemic. While we evaluate the underlying scores in many different areas, the score was impacted by work pressure due to staff shortages in specific locations.
A topic that continues to appear in the media and the public arena is the working conditions for parcel deliverers. Over the years, we have operated a model in which parcels are delivered by a mix of people working for PostNL and a group of committed delivery partners, who employ smaller numbers of deliverers. This model is widely used in transport and logistics, as it is a successful way to address the flexibility needed to handle the volume peaks and troughs. It also means that the vast majority of the people delivering parcels for PostNL enjoy job security, with salaries covered by collective labour agreements.
Our approach emphasises the importance of offering people the confidence of safe working conditions, as well as certainty over income, working hours, insurance and pension. They are in most cases either employed directly by PostNL, or by one of our delivery partners. These Dutch and Belgian partners have grown with us over the years and have been able to enjoy a similar development path. Which is why a large majority of the companies working for us indicate that they are pleased or very pleased with the cooperation they have with us. On occasions there seems to be a gap between public perception of parcel delivery labour practices and the reality. We are keen to close this gap, as we are proud of the growth of our Parcels business and how we have been able, together with our successful delivery partners, to service a fast-growing e-commerce industry in an entrepreneurial, socially responsible, and compliant manner over the past ten years.
Going forward, we are committed to staying transparent in our way of working, while continuing to abide by all relevant laws and regulations. And as e-commerce grows, changes and develops, we are focusing on further improvements in our way of working, aimed at securing sustainable, future-proof and compliant labour conditions for everyone working for and with us. And we will take measures that will allow our delivery partners to grow with us, while being able to make the necessary investments to work in a socially compliant and sustainable manner.
Our ambition: to be an emission-free last-mile delivery service provider by 2030
Creating a more sustainable delivery company means looking for new ways to cut emissions, increase efficiency, and develop green solutions. This is why we are working with our employees, our customer, and our partners to make the value chain more sustainable. To accelerate our progress, in 2021 we outlined how we are allocating around €80 million for sustainable investments towards 2024.
Although parcel volume growth continued in 2021, we are pleased to report that our increased efforts to cut carbon emissions across our operations paid off, as we met our targets for the year. Our carbon efficiency in grammes per kilometre improved by 18% compared with 2020. And while we made progress transitioning towards an electric fleet, we significantly scaled up the use of renewable fuels, particularly across large truck transport and parcel delivery.
On the back of our science-based climate targets, policies and strategies, we were pleased to see our efforts being recognised. In 2021, PostNL was again included in the leadership ranking of the Dow Jones Sustainability Index and we achieved an "A" score in the CDP benchmark, a global disclosure system. This is the best score a company can get, highlighting the continuing progress we are making. But we cannot rest on our laurels.
Our transition to low-carbon logistics means we are looking for new ways to cut emissions, increase efficiency and reduce the number of kilometres we drive. We are also reducing our environmental impact by ensuring our new buildings are energy-efficient and achieve the highest BREAAM certifications, while making energy-efficiency improvements to existing buildings. Furthermore, we aim to increase our influence on carbon emissions from outsourced transport.
Throughout 2021, we have improved our data gathering and reporting processes to gain greater insights into the CO2 emissions of outsourced transport. Using these insights, we have begun engaging, and will continue to engage with, our logistics partners to work on reducing their emissions. Ultimately, these combined actions and the efforts of our people in this area will help us achieve our goal of becoming an emission-free last-mile delivery service provider in the Benelux by 2030.
A strong position to create value for our shareholders
Our solid performance in 2021 helps us continue to build on our robust financial foundation and a very healthy balance sheet. I'm pleased to say that we are in a strong position to create value for our shareholders. First, by proposing a dividend of €0.42 per ordinary share for 2021, up from €0.28 in 2020, which represents a pay-out ratio of 75% of normalised comprehensive income.
Second, in line with our capital allocation framework, we are well positioned to launch a share buyback programme to further optimise our capital structure. The programme, with a value of around €250 million, will be executed in two tranches in 2022 and 2023 using cash on the balance sheet. It intends to neutralise the assumed dilutive impact from shares issued related to the dividends over the years 2021-23. In our capital allocation approach, we continue to have the financial strength to consider bolt-on acquisitions if and when we see opportunities that could create long-term strategic and financial value. We are steering for a solid balance sheet with positive consolidated equity, aiming at a leverage ratio not exceeding 2.0 and applying strict cash flow management.
"Our solid financial position benefits all our stakeholders"
Looking ahead to 2022 and beyond
We operate in dynamic markets, and developments within them lead to opportunities and threats. Alongside the fast-changing circumstances as a result of the pandemic, in 2021 we were increasingly faced with a number of macroeconomic and sector developments, which we assume will continue in 2022: high levels of inflation not seen for decades; global supply chain disruptions, such as the shortage of raw materials and the delays affecting cargo from the Far East; rising transport costs; the continuing impact of new EU VAT rules; and very tight labour markets. These global, macroeconomic developments can be expected to put some pressure on cost development, and this will be visible in our performance in 2022.
That said, our confidence in the successful execution of our strategy and our very solid financial foundation give us comfort when viewing our longer-term business performance and cash generation outlook. The step-up in e-commerce has led to increased volumes at Parcels and a higher growth rate. To accommodate this higher volume level, we are pushing ahead with the expansion of our capacity and network infrastructure. We also aim to accelerate progress towards achieving our environmental targets, for example through the use of renewable fuels and the electrification of our fleet.
Meanwhile, we will continue to manage our Mail in the Netherlands business unit for value by operating one strong nationwide network with the aim of keeping mail accessible, reliable and affordable, while managing the ongoing volume decline. We are continuing to adapt our processes, for example by centralising preparation work at the sorting centres, and sorting more mail by machine. We will also improve quality at Mail in the Netherlands by simplifying our portfolio and through the further digitalisation of our services and products.
Our purpose remains the same: to deliver special moments. In a world in which everything and everyone is connected, we remain the indispensable link between senders and receivers, and the connection between the physical and the digital world. We continue to work hard on our ambition: to be the favourite deliverer for customers, consumers and across society.
Thank you
As I said at the beginning, 2021 was an exceptional year. Yet that is almost an understatement. A company can only be successful, especially in such challenging circumstances, if it has the confidence, trust, commitment and loyalty of its key stakeholders: customers, employees, partners, shareholders and the public at large. Alongside high customer satisfaction and employee engagement results, our reputation score with our stakeholders remains high. But we are fully aware that we cannot take it for granted. It has to be earned by doing better, every day. We know there is still a lot of work to be done. Living up to the expectations of customers and consumers means delivering high-quality service, day in and day out. It means being able to handle any mishaps or complaints quickly and satisfactorily. Finding the right balance between expected market developments and expanding capacity. Ensuring that our workforce is as diverse and inclusive as it can be, while providing a safe working environment for all. I already referred to the work that needs to be done to achieve our environmental ambition. And we remain very focused on creating sustainable value for our shareholders. In other words: our transformation continues and we have to move fast. I am grateful to have so many dedicated and talented colleagues, committed to doing their job as best they can. Together, we can do this.
A special word of thanks goes out to our fellow Executive Committee members Resi Becker and Marcel Krom, who, after more than 20 years working at PostNL, decided to leave to take on new responsibilities and fulfil new ambitions in 2022. They played key roles in the company's transformation and delivered major contributions to PostNL.
To everyone who contributed to our success in 2021: thank you very much.
Kind regards

Herna Verhagen, CEO